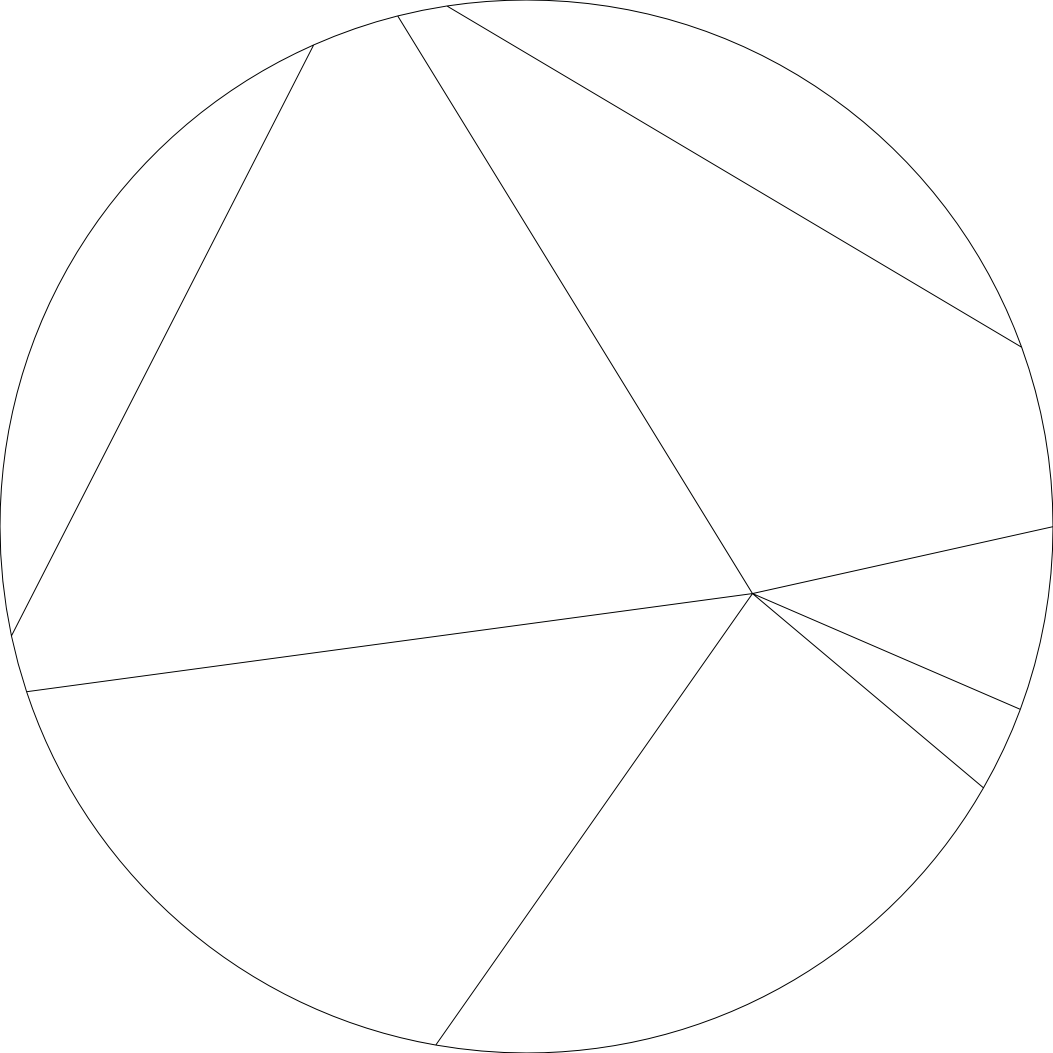 Log houses
PRODUCTION PHASES OF LOG HOUSE COMPONENTS
The log house is our flagship product!
The houses are manufactured from spruce flat-on-flat solid logs with a thickness of 60 mm, 70 mm, 95 mm, and glued logs 110 mm, 140 mm, 160 mm, 180 mm, 200 mm and 240 mm thick.
The logs are planed on four sides with edge chamfers, and milled to obtain double tongues and grooves that provide additional sealing along the horizontal log joint. Wall corners are cut to form interlocked joints, with quoin ends protruding 15 cm from the facade contour. Wood used to manufacture our houses is purchased in Scandinavia. It is spruce characterized by a 16% humidity. External walls of all-year-round houses are fitted with additional internal wind insulation made from vapour-permeable membrane and mineral-wool insulation with a thickness of 15 cm. The walls are then finished from the inside with panelling imitating planed logs with a thickness of 18 mm or using 12 mm plasterboards + 12 mm OSB.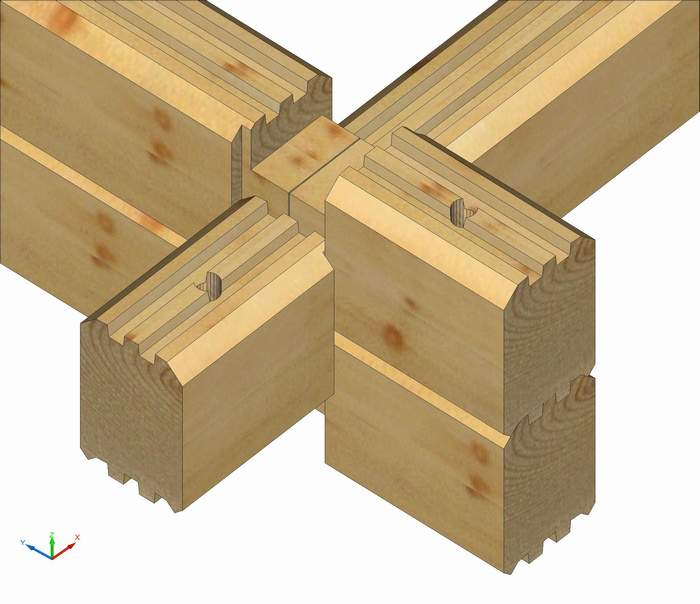 The components of flat-on-flat log walls are prepared by the wooden component production division. Supplied Swedish plank is initially prepared for milling by gluing to the desired length with comb joints and to the desired thickness using hydraulic presses, in line with the specifications. The plank is then transferred to a four-side planer where a flat log is obtained with 2 tongues and grooves. The material so prepared is transported to a machine designed to cut components of walls, ceiling beams and roof structures in line with a file provided by the designer.
Once cut, the covered components (invisible after assembly, e.g. roof structure) are transported to a bath where they are immersed in an impregnating agent (protecting against fungi and insects). The wooden component production division also manufactures panelling for internal wall finishing, eaves overhangs, flooring, joists, wooden structures, battens and rafters, finishing slats, frames for openings, stairs, beam finishing slats, quarter sawn elements, angle sections, slats mounted under gutters, wooden laces. Plank for floors and panelling is additionally dried in the drying room to 11% humidity.
The carpentry division manufactures windows and doors for ordered houses. External window components and entrance doors are manufactured from glued pine wood. Window pane and door frames are milled to dimensions consistent with the statement included in the detailed building design, then joined using carpenter's glue and pressed until dry. Another phase includes painting of windows and doors using water-based lacquers for wood. Once the lacquer coating is dry, 4/18/4 framed insulating glass panes filled with argon are mounted. The following phase in the window production process includes installation of perimeter tilt-and-turn mechanisms, hinges, seals and handles. Complete windows and doors are protected against dust and damage by plastic film. They are then stored in a warehouse until their shipment date. Tatra-House also manufactures interior doors made from solid spruce plank finished with veneer.
WE ARE LOOKING FORWARD TO BUILDING WITH YOU!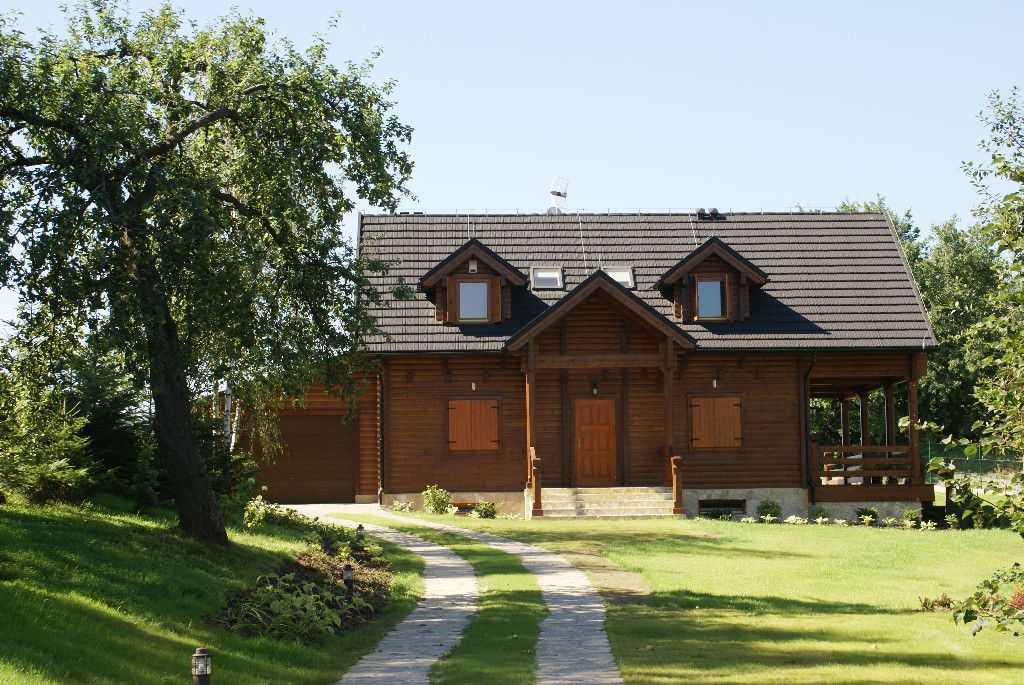 CONSTRUCTION PHASES OF A LOG HOUSE
Materials are loaded as per the bill of lading onto a truck that will carry those house components to the construction site.
Transportation and unloading of the materials on site.
Packages with the components are picked up from the trailer using a forklift truck. They are arranged then on the construction site around the foundation in the prescribed sequence to facilitate assembly work and protect stored materials against wetting.
– Sorting of components to be mounted in the first phase, installing horizontal insulation under the first log, mounting lower wall components, fastening first logs to the foundation slab, using metal angle sections and anchors for concrete and wood screws. Each flat-on-flat log includes double tongues and grooves preventing gaps between wall components.
The following phase includes the construction of a wooden ceiling of the ground floor, installation of the joist and ceiling beams, mounting of knee wall components in the attic, installation of rods used to fasten the house with bolts at its corners. The rods are installed to tighten the logs in a future phase of occupation – wooden house components expand and contract and the logs "subside".
Assembly of the roof structure follows; rafters are fastened using bolted joints. Logs of the gables are mounted.
Wooden eaves overhang is nailed to the roof rafters, roof pitches are covered with highly vapour-permeable membrane.
Installation of battens, on entire pitches, of gable panels known as laces and of eaves supporting gutters, forming finishing of the roof perimeter. Preparations for roof sheeting installation: mounting gutter brackets, gutters and finishing the chimney.
Assembly of the ceiling on beams, laying vapour-permeable membranes inside the building on external walls, assembly of the timber frame supporting external wall mineral-wool insulation with a thickness of 15 cm. Once the electrical wiring and plumbing systems are complete, mineral wool and membrane laid, the walls are finished using wooden panelling with a thickness of 18 mm installed horizontally or using OSB + plasterboard.
Installation of windows and doors with bands and reveals.
Mounting of floor joists, insulation of floors using 10 cm mineral wood and construction of spruce flooring with a thickness of 28 mm.
Installation of roof sheeting and roof gutters.
Construction of attic partition walls on joists, mineral-wool insulation and finishing of the walls with wooden panelling or OSB + plasterboard.
Installing internal doors.
Mounting finishing slats.
Final acceptance.